The cosmetic industry is incredible, as, in 2020, it made sales worth more than $400 billion. Of course, the industry is thriving by gaining more customers and selling successfully. Cosmetic photography is one of the top ways the cosmetic industry targets its audience.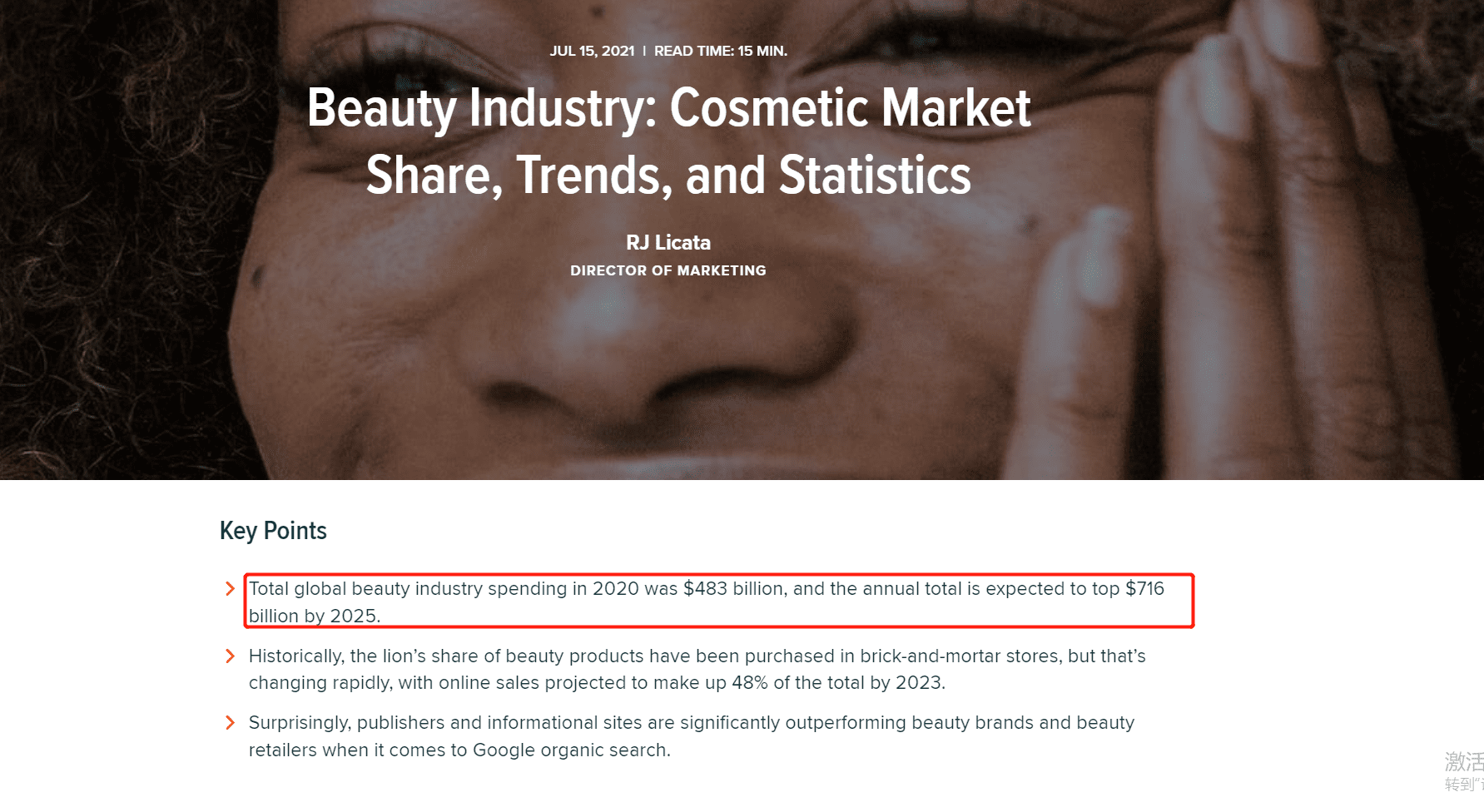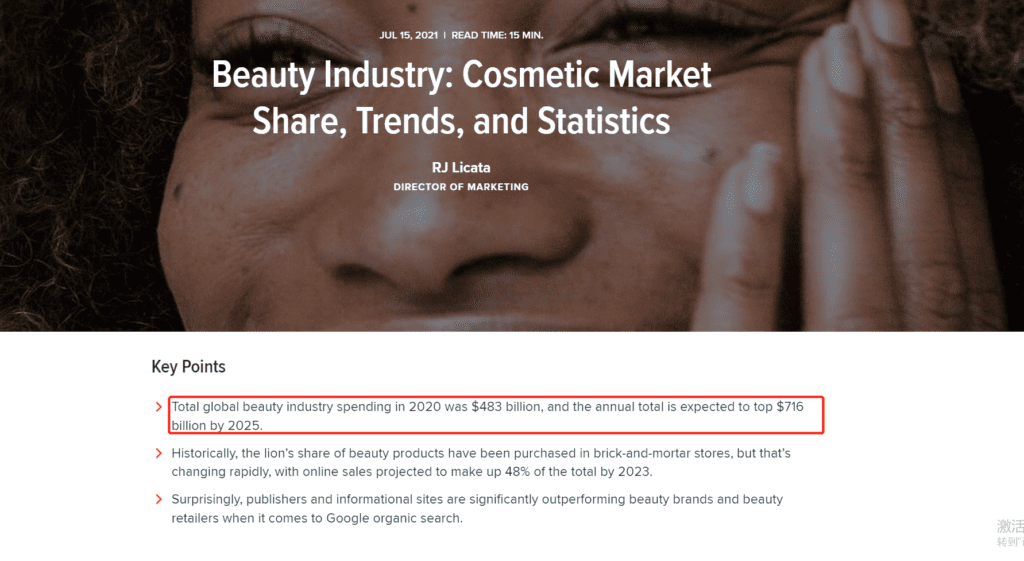 Sellers apply the best cosmetic photography tips to get the most out of their shoots. These include showing details, setting a tone, creating a mood board, using a macro lens, playing with the composition, and much more. Each tip will offer you the best cosmetic photography results.
So, if you sell cosmetic products, you have come to the right place. Here are the top tips you must apply in 2022 to get the most out of your shoot.
1. Showing The Details
One of the most important things you can do during a cosmetic product photoshoot is to show the details. Usually, items that need to be shot in a beauty photoshoot are the size of the hand. However, you need to show the product details as customers need to see what the product looks like in reality.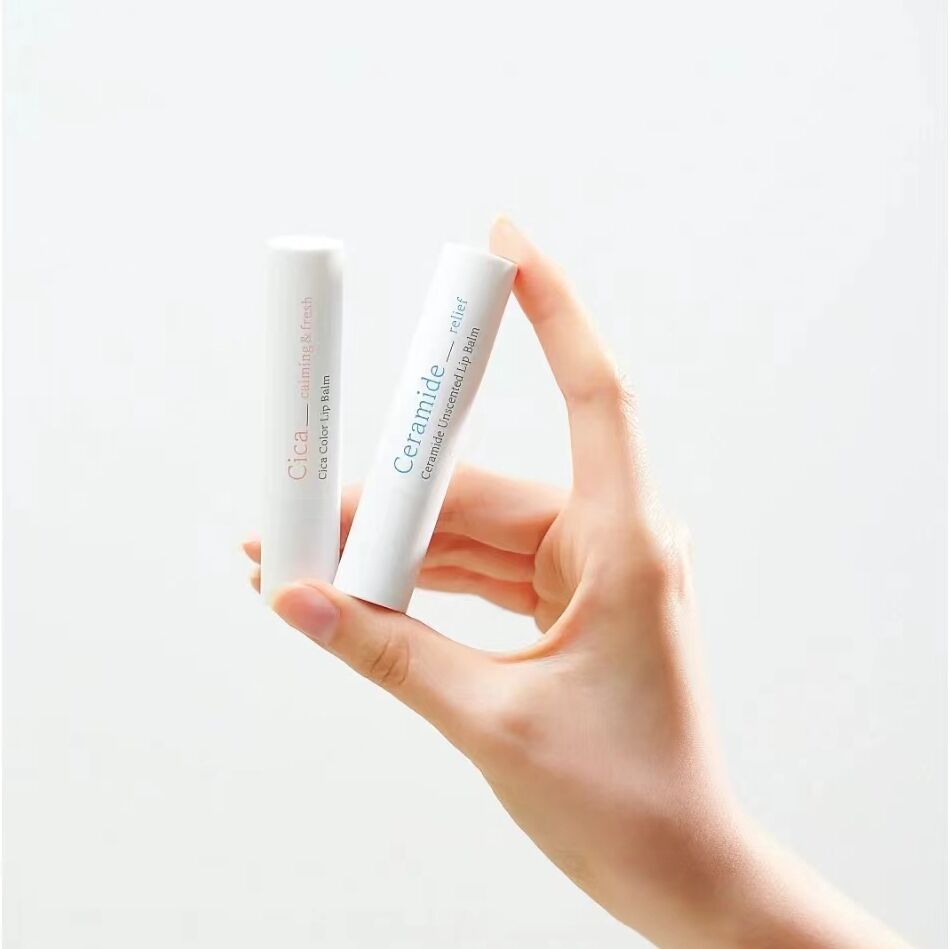 The key is to select the right camera settings that will help you capture the tiniest details. For example, you must select a camera that will give you the best focus on the products you want to shoot. The more focused the pictures are, the more your customers will want to purchase.
Before you take a shot, you must adjust the focus of each picture. The high quality of your product image will also define the quality of your cosmetic products in the eyes of the customer. So, even if you take one shot, you must ensure to capture as many details of the product as you possibly can.
2. Setting A Tone
The tone is used to describe the way your cosmetic products are perceived by the customers. For example, your tone can vary significantly from vivid and bright colors to warm and pastel colors. The tone primarily depends on the products you are shooting.
However, as a brand, you need to set a clear tone for your cosmetic products shoot. That is because you have followed a specific tone on your marketing campaigns, social media, website, etc. You need to be consistent with this tone and offer glimpses of it in your cosmetic product photography.
Being consistent with the tone will help you capture the best cosmetic product pictures that will be in line with your brand. On the other hand, if you are a new brand, then you need to figure out the tone you want to set. For example, you must ensure that the tone showcases the motto and purpose of your brand.
Besides that, it should reflect how you want your customers to perceive you on your online platforms. The key is to set a general tone and apply it to everything you do. Once you do, you will have some great cosmetic product photos that will help you target your audience.
3. Create A Mood Board
If you don't know already, a mood board is a tool that will help you plan and organize the visual elements of your cosmetic photography. For example, a mood board includes a wardrobe, color palettes, lighting setup, and much more. Your marketing team can sit down before the shoot and decide the kind of mood board you want for your shoot.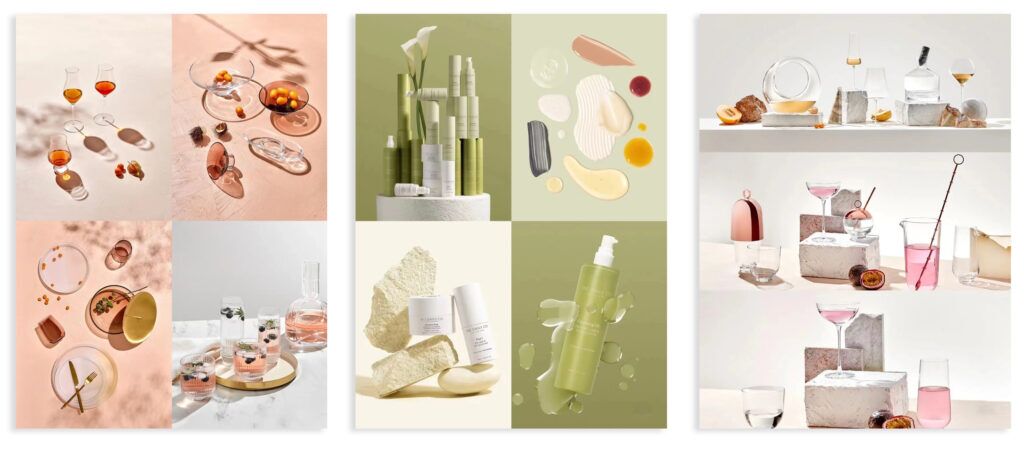 Your mood board must have a certain visual style that will help you capture what you envision for your cosmetic photography. For example, if you are going for a fun mood board, you can incorporate elements such as candy and other colorful objects in your shoot. Remember that everyone must offer their input during this process.
For example, if you are using models and stylists, then you must share your mood board with them. It will enable them to understand the visual aesthetic you are going for. Once they know this, they will also act accordingly to help you get the best product pictures in no time.
4. Use A Macro Lens
Never underestimate the power of a good lens when it comes to cosmetic product photography. We recommend that you use a macro lens for your shoot if you want the best results. A macro lens is a camera lens that is created to close up and focus on the subject with a life-size (1:1) reproduction.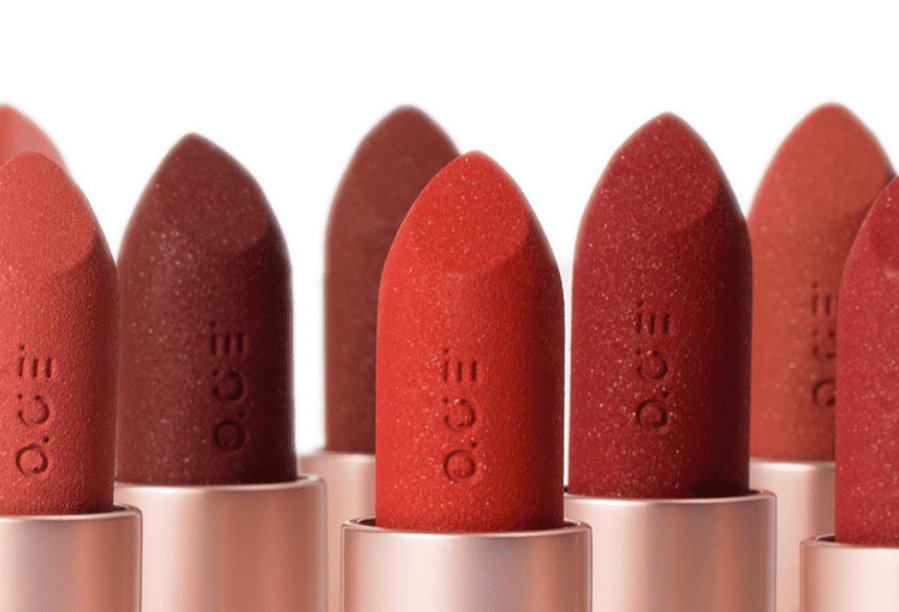 As you select this lens, it will help the audience look at the finer details and intricate elements of your cosmetic products. For example, if you are selling an eye-shadow palette, then the lens will help the audience understand the texture of the palette. That is because the lens will help them know whether the palette is smooth or grainy.
Of course, the macro lens will also guarantee that the clarity of the products is on another level. When customers look at cosmetic products, they will have no doubt in their minds about the product. So, you must ensure that you are using a macro lens if you want some incredible results for your cosmetic product shoot.
5. Playing With The Composition
You must familiarize yourself with composition techniques for a cosmetic product shoot. For example, the rule of thirds is one of the most popular composition techniques. However, that doesn't mean that it is the right or best technique for your cosmetic product shoot.
There are other techniques you must learn, such as framing, leading lines, juxtaposition, emotion, narrative, and much more. All of these composition techniques are there to help you hold the attention of the viewer and guide the eye. The key is to think about how the composition looks to the viewer.
For example, if there is too much clutter, then you can play around with the composition and take out any distracting elements that will confuse the viewer. You must keep the composition as focused on the cosmetic products as possible. A great composition doesn't deviate from the message it wants to convey to the audience.
6. Utilize An Extension Tube
If you are just starting out in a cosmetic business, you might not have a very high budget for a cosmetic product photo shoot. Macro lenses can be expensive, which is why using an extension tube is a great affordable alternative. These tubes enable you to focus on close objects.
Many people think that extension tubes are not of high quality, but that couldn't be further from the truth. Extension tubes hold their own and will give you use for a long time to come. If you don't have the budget for a high-quality macro lens, then you can purchase this to pay attention to the details in your cosmetic product photography.
7. Monochromatic Cosmetic Product Photography
It is crucial that you experiment with different techniques when shooting cosmetic products. One of the top things you can do is try and experiment with monochromatic cosmetic product photography. After all, color is one of the most important elements of any product photoshoot.
When you shoot monochromatic cosmetic images, you will get to understand the various approaches to color. Besides that, it will also improve the understanding of how color can impact the feel and mood of your images. The best thing about this is that you don't need to get too creative with this.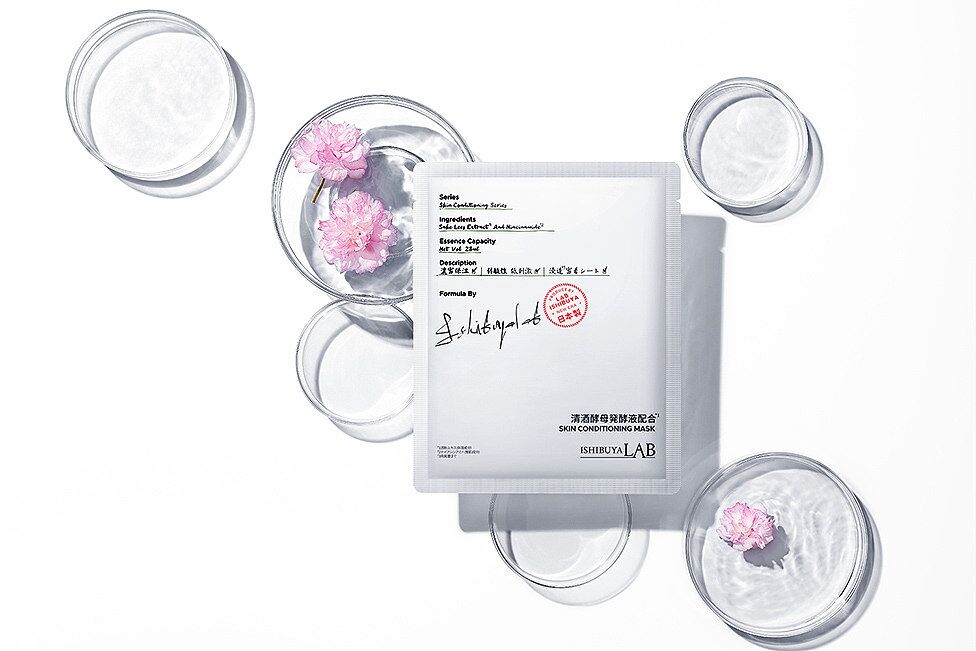 A great way to indulge in monochromatic cosmetic product photography is to experiment with various backgrounds and colors. You can try shooting the products on matte, acrylic, smooth, or textured surfaces and check how each one of them makes you feel. Of course, you must also experiment with the lighting to test various shots.
Once you experiment a little, you will get some of the best monochromatic cosmetic product shots. You can then select which ones you want to keep for your campaign.
8. Keep It Simple
You don't have to get creative all the time for your cosmetic product shoots. Sometimes, the best thing to do is to keep it simple and clean. A great way to keep it simple is to do a white background cosmetic product shoot.
If you are still perfecting your shooting skills and techniques, then keeping it basic is the ideal choice. Doing this will help you create fresh and clean images that will look great on e-commerce websites. Some of these websites also require you to do a white background shoot.
So, master your skills with a white background first. Once you get used to it, you can take it another step and then experiment with different patterns, shapes, shadows, and much more. In the long run, it will help you get used to the shoots, and you can see what works best for your brand.
9. Capture All The Action
You can get as creative as you like with cosmetic products. You don't have to just lay down the products and shoot them one by one. Instead, you can showcase how your products look while they are in action.
For example, you can use models to showcase how to use a certain product and wear it on the face. Doing this will capture the attention of your audience, and it will help you experiment with different angles. As the product is in action, it is crucial that you shoot all the details of the product.
The key is to create the right balance between action and details. Even when the models are using the products, you must ensure that the audience can view what your products look like. If you do this right, you will have some of the best results and a great cosmetic product shoot.
10. Try Flat Lay Photography
You will notice that many cosmetic brands do flat-lay photography for their shoots. This is especially true for makeup shoots, and it is easy to try as a beginner. The best part is that you don't need a lot of equipment or space to begin with, this type of photography.
Instead, you can get creative and experiment with various compositions, backgrounds, and colors. You can arrange your products with other objects and props to create the feel that you are looking for. Flat-lay photography doesn't have to be boring, especially if you think out of the box.
Sometimes, it is a simple and effective solution when you need to get a campaign running in no time. So, if you are on a deadline, be sure to try flat-lay photography for your cosmetic products.
11. Use Elevation
Do you want your cosmetic products to look elevated and heroic? If you do, then one of the best things you can do is utilize elevation for your products. For example, a simple way to do this is to lower the camera position or by placing your products on other objects.
When you do this, your product will look higher and more imposing. Make sure that everything around the shot complements your elevation techniques. After all, you would want your cosmetic product photos to look cohesive and blend in with the background.
It might take you a few shots to get used to this type of cosmetic product photography. However, once you do, you will get some of the best shots that you can use on various platforms and campaigns. So, don't forget to give this a try to make your products stand out.
Final Thoughts
These are the top eleven cosmetic photography tips you need to apply for your product photo shoot today. Remember that not all of these tips will work for your brand, which is why you must experiment with different techniques. In the end, you have to find the one that works best for your brand to get incredible results.
The key is conducting research and understanding what works best for your competitors and your industry. You can utilize this research to create a cosmetic shoot that will help you target your audience effectively. Of course, don't forget to hire one of the best cosmetic product photographers to get excellent results and save time and money.