Jewelry Product Photography Prices In China
Due to our tax rates and venue fees, our pricing is only 30% of that of comparable photography companies in the US. If your product is made in China, you can quickly get the same high-quality photos without paying more.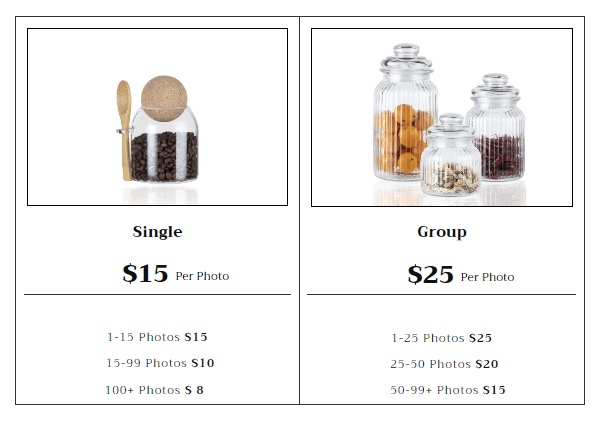 Product Photography Isn't Expensive
Jewelry is such a sensitive product that it is different from other products. Requires more precise lighting, controlled reflections, and professional post-editing. Therefore, its cost will increase compared to ordinary products
Take the perfect photo of your jewelry to advance your business
We have more than 8 years of product photography experience and are familiar with 30+ different product material photography.
For photography styles, we have professional marketing experts who can help analyze your competitors and outperform them.
Fast turnaround speed, we are proud to provide fast turnaround service to our clients as we have professional photographers in different fields.
For shipping, we are in eastern China, if your product is produced in China, it will arrive in 2-3 days.
Ask now, outperform your competition.
We have a resource for photographers and photography enthusiasts to help improve jewelry photography skills
Jewelry Photography: The FAQ Guide to Getting Jewelry Photos
As an online seller, you are probably wondering how you can get the best jewelry photos. After all, creating the best photos to upload on your website is also an art.
Our guide will cover everything you must know about getting the best jewelry photos that will attract more customers. Here is what you must know.
How Do You Choose The Best Jewelry Photographer?
The key to selecting the best jewelry photographer is to assess the needs of your shoot and your products. There are many photographers out there, but you need to select the right one for your shoot. We recommend that you consider these factors before selecting the right jewelry photographer:
Cost
Experience
Shooting process
Techniques
Portfolio
And much more
All of these considerations will help you decide if the jewelry photography will suit your budget and your shoot. However, you must remember that high price does not always equate to quality. There are also many affordable photographers that will offer you great pictures at an affordable cost.
So, consider each factor carefully and then make a decision. You can also try shooting the products yourself if you have experience with it.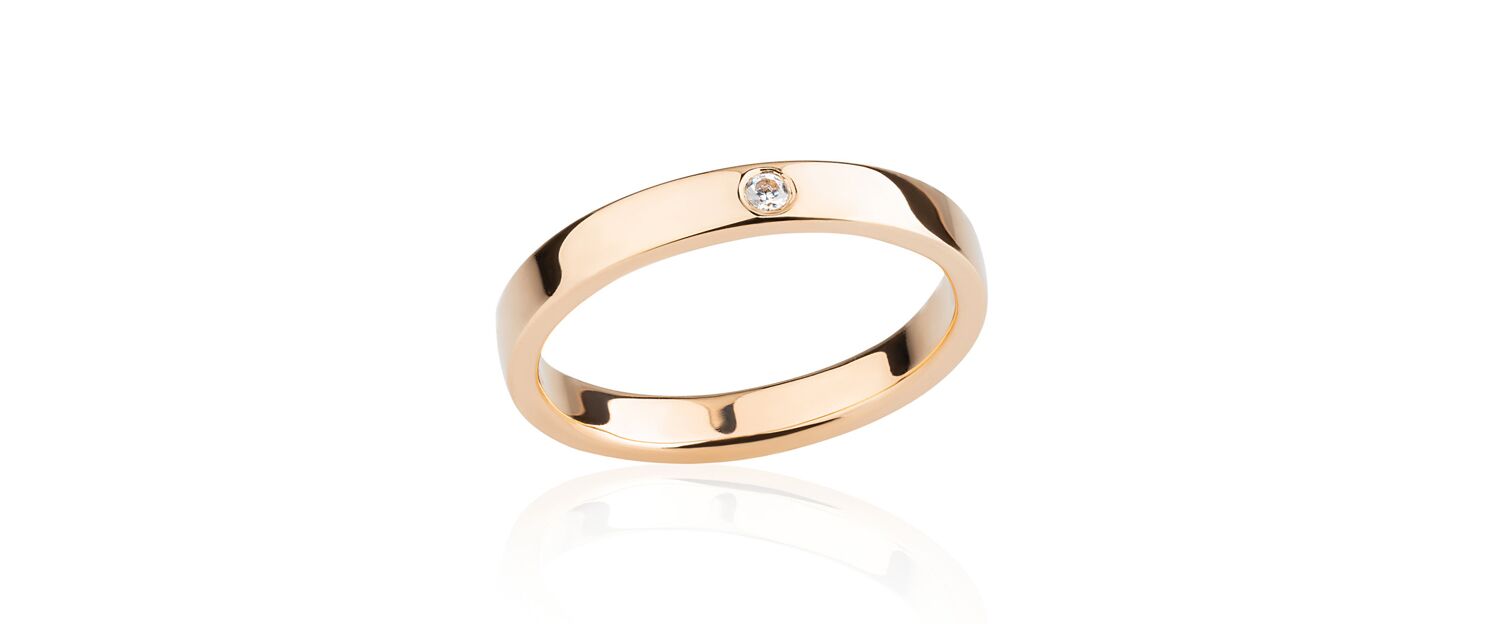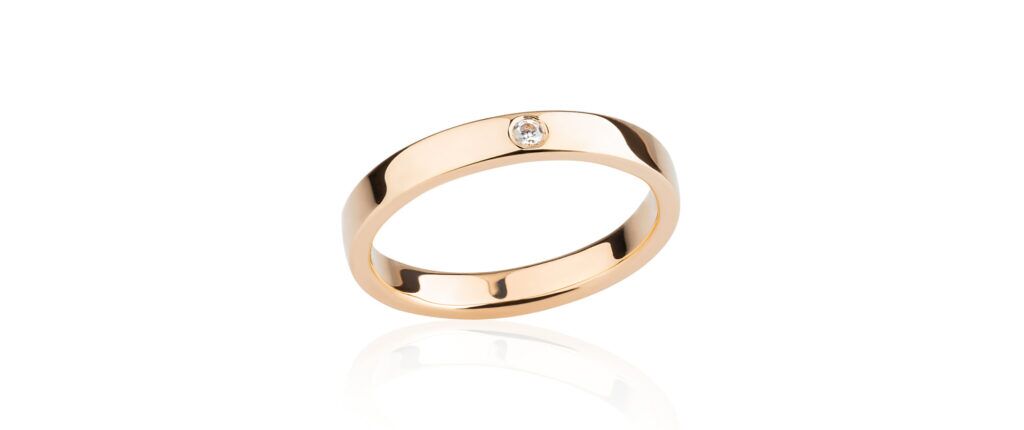 Can Your Jewelry Photos Be Used On Amazon?
Our jewelry photos can easily be used on Amazon. Our photographers have been with us for a long time, and we have worked with many clients around the world. Most of our clients are sellers on Amazon, Shopify, and other such ecommerce platforms.
That is why you can count on us to offer you jewelry photos you can easily use on Amazon. We have knowledge of Amazon specifications, and all our orders include image files that are ready to be uploaded to Amazon. Therefore, you will not have to tweak the images or make any changes to use them on the platform.
If there are any changes to the image specifications on Amazon, we get to know about those too. That is why we have the latest knowledge of the platform and its image specifications. You can count on us to send you the perfect jewelry photos that you can upload on Amazon without a hassle.
We cater to all the popular e-commerce platforms and their image specifications. So, don't forget to let us know where you want to upload the jewelry photos for your business.
Can I Ship My Products To You For Shoot?
After you have signed a contract with us, you can ship your jewelry products to us so that we can shoot them. You can get in touch with us to gain more information on how you can ship your products to us. For example, you can ship jewelry products using the most popular shipping platforms.
These include FedEx, DHL, and other such options that will guarantee we receive every jewelry piece you have sent us for your shoot. If your product is in China, just contact your supplier, usually, we will receive it in 2-3 days. After we receive the items, our team will contact you so that we can begin shooting the products. After the arrival of your products, the rest of the process is electronic.
We will stay in touch with you throughout the shoot using digital means so that you are updated on what we do. We will give you all the details you need to send the products safely. After that, you must pay attention to the jewelry products you send us and guarantee that they are in great condition for taking photos.
How Do You Deliver The Finished Jewelry Images?
As soon as we are done with the shoot of your jewelry photos, we will send you an email. It will contain all the images so that you can review them. This is the part where you need to tell us if there are any changes you want us to make.
Clear communication is important so that you can receive the best jewelry images that will be useful to you. We work hard to ensure that our clients are satisfied and the finished images are fantastic. We will wait for your approval, and you can take a while to approve all the pictures.
After we receive your approval, we will email you a download link for all your jewelry photos and images. You can forward this link to anyone that requires access to the photos. All the images will be in the format you had specified before, depending on the online platform you use.
What Are The Sizes And Types Of Jewelry Photos You Deliver?
There are different times of jewelry image sizes and types we deliver to our customers. For example, the standard type and size of the images we deliver include Jpeg. Most platforms will accept images of these types, as it is the most common.
There are also other formats, and you can specify what kind you want for your jewelry images. Remember that the file resolution and the DPI will depend on the package and service you select. It is important to go through the jewelry photographer's website and then read all about the pricing and packaging they offer.
It will allow you to make an informed decision and select the right photographer that can deliver the type and size of jewelry photos you require. Once you do, the photos will be useful to you for a long time.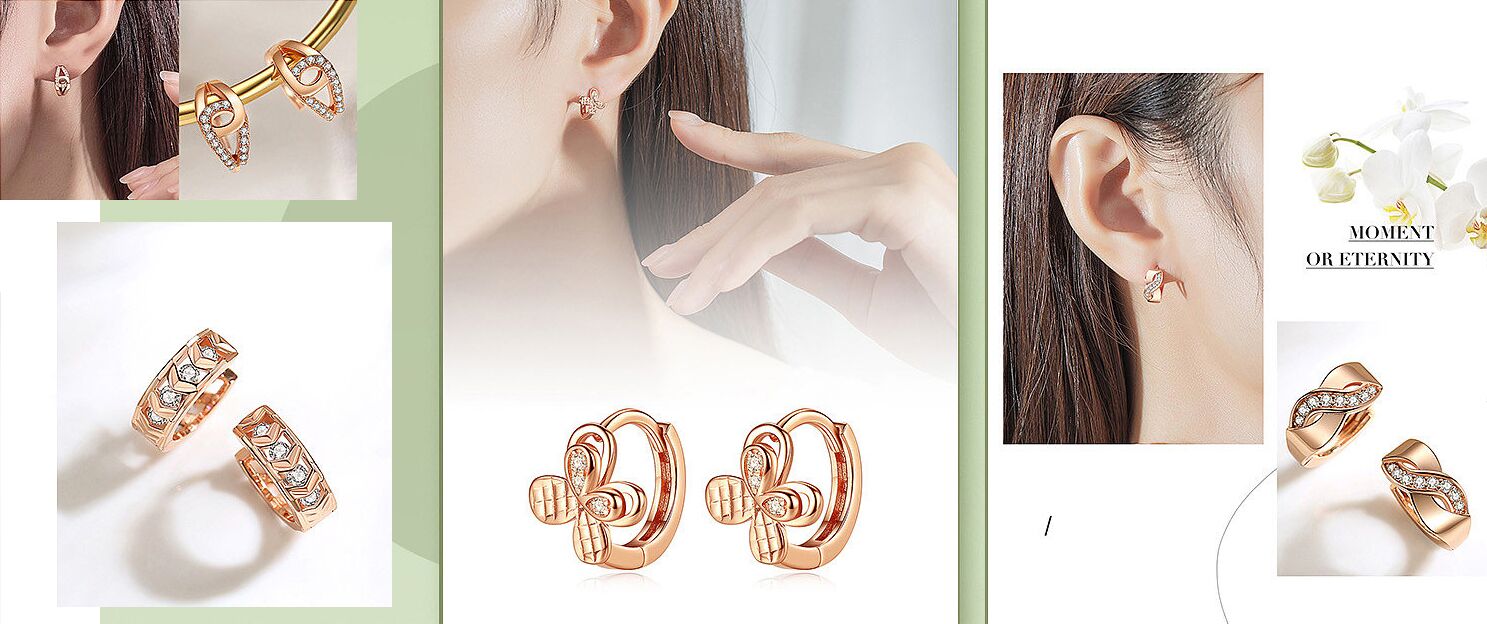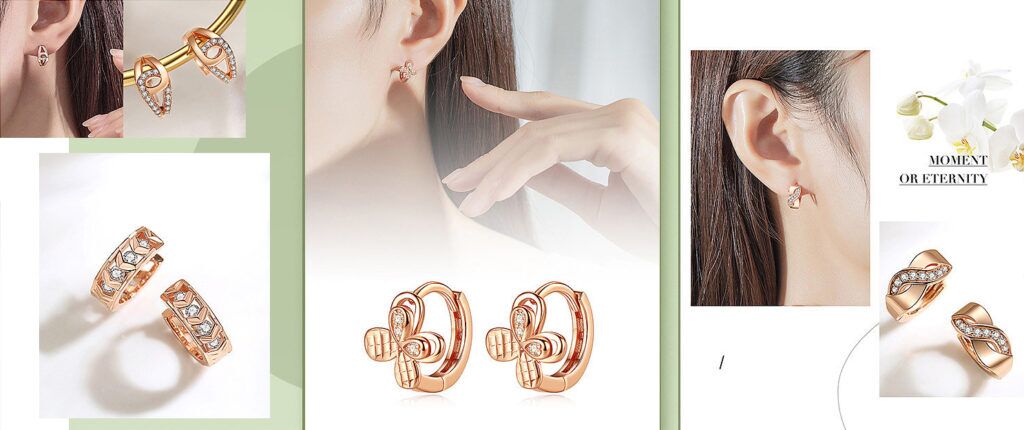 Can You Photography My Entire Jewelry Line?
All experienced jewelry photographers can easily photograph your entire jewelry line without any issues, and so can we. Our team is experienced and knowledgeable on pre and post-production services that will offer you a scalable and customizable solution. We integrate what you need with our photography to offer you fantastic results.
Your branding is important to us, which is why we can shoot the entire jewelry line for you. Of course, you have to make sure that you send us all the products you want in the line. As soon as we get the products, we will contact you to tally if we have received your entire product range.
We aim to offer you a timely and affordable solution that will help you get incredible jewelry photos for your brand. You can use these images for Amazon, Shopify, Etsy, catalogs, websites, and much more. Of course, it is best to specify where you will intend to use the pictures.
Our studio will get in touch with you and discuss the solutions you want. The jewelry shoot will be customized according to your preferences and your brand. Such a discussion will enable us to offer you a great solution that will be useful for a long time.
What Type Of Jewelry Photography Do You Do?
We do all types of jewelry photography. However, one of the top types of jewelry photography we do is lifestyle photography. When we photograph jewelry, we are selling a lifestyle to the audience.
Of course, the lifestyle depends on the type of jewelry you sell. For example, if you sell luxurious jewelry, lifestyle photography will cater to the audience and sell them a luxury lifestyle with the jewelry. We use props and anything else you want us to use for the photography.
If you want us to use models for the photography project, you can let us know before the project begins. It will give us time to get the best models for your shoot and guarantee that you get the shots you need. We can do any type of jewelry photography you want us to do as long as you let us know what you need.
We don't make any decision regarding the shoot without contacting the clients first. You will be a part of the photography process so that you can get useful jewelry images for your brand. Once you do, you will surely contact us again for great photos.
Can I, As A Client Be Part Of The Jewelry Photography Process?
One of our top priorities is assuring the quality of work that we do. That is why we guarantee that our clients remain part of our jewelry photography process no matter where they are. Doing this ensures that you are aware of everything happening, and we stay in touch through phone or email.
Another thing to keep in mind is that the process of jewelry photography is extensive, which is why we don't allow any third parties on the set during the shoot. Only photographers and assistants are allowed. After we are done, we will email you the pictures for approval.
You can offer your comments and review each jewelry picture. We will take your reviews into account and make any changes, if need be, based on your suggestions. Then, we will finalize the complete shoot to ensure you have great jewelry pictures.
If you want to be part of the photography process, you will have to let us know. However, we will stay in touch with you from the beginning till the end of the shoot so that you can have the pictures you envision. Customer satisfaction is our top priority, which is why you will always stay informed.
What Is The Turnaround Time For Jewelry Photos?
We aim to always meet the deadlines of our photography projects. That is why it is our duty to let you know that the turnaround time will begin when the execution of the shoot starts. As soon as it does, our team will notify you of this through email.
Our standard turnaround time is a week, which is seven business days. On the other hand, if your shoot requires models or anything else, then the turnaround time will increase. There are many factors that will affect the turnaround time of your jewelry photos, which include:
The number of products you want us to shoot
If you want us to use any models
Use of props
The estimated time in which you need the pictures
Quality of photos you require
And much more
All of these factors help us guarantee that we offer you a service you are happy with before we start the execution of your order and complete it in no time. Any extra thing you select might increase your turnaround time by a few days.
Remember that if you are a first-time client, we can work with small batches first to get an idea of what you like and then take orders for large quantities of products.
What Kind Of Lighting Will You Use For Jewelry Photos?
The lighting we will use will depend on the effect you want for your jewelry images. For example, if you want a natural and soft effect, we will use natural lighting to give the effect you need. On the other hand, if you require strict control of lighting, we will shoot the products indoors in our studio.
We can use any lighting, but it depends on the preference of our clients, which is why the lighting we use for your jewelry photos depends on you. We recommend that you let us know before the project starts if you have any specific requirements. It will allow us to understand what you need, and it will be much easier for us to provide you with the jewelry photos you require.
Remember that both lighting options are great, but the one you select will depend on the effect you want to go for. If you want our input, our team will be there to help you out and offer you their expert suggestions. After that, it is up to you to decide the type of lighting you think will be perfect for your jewelry shoot.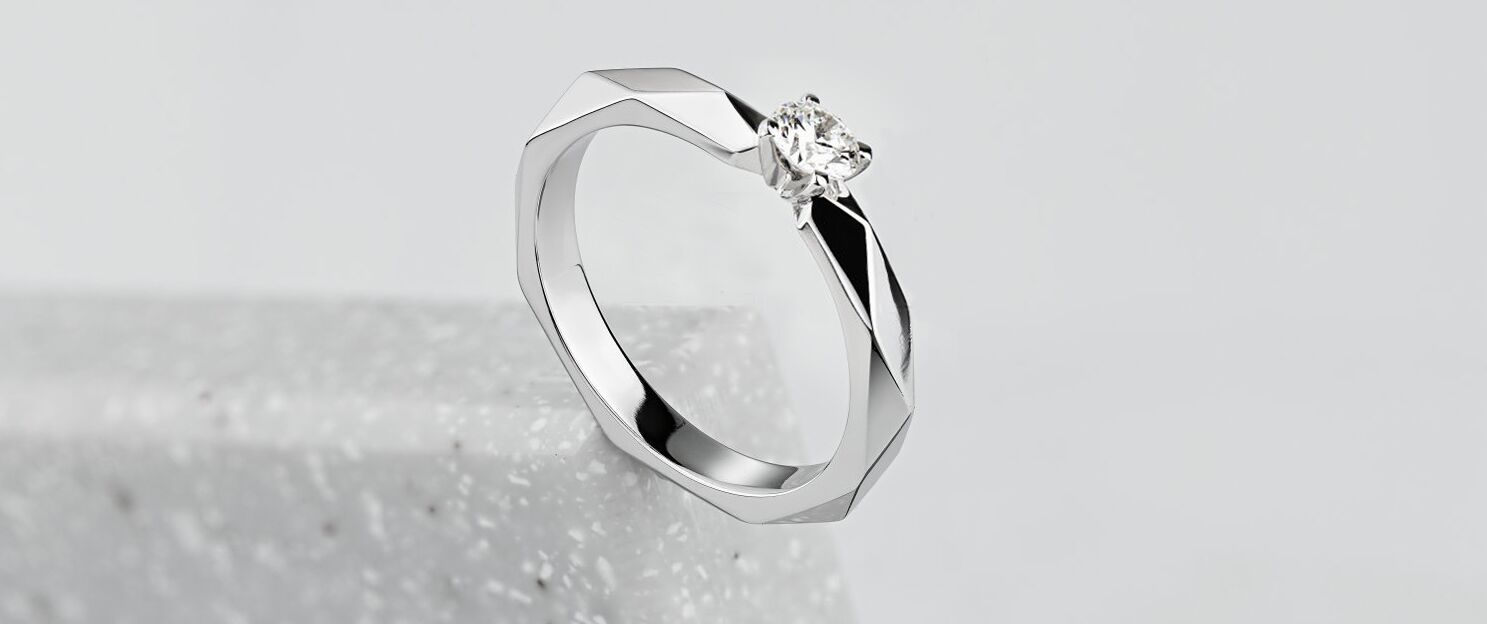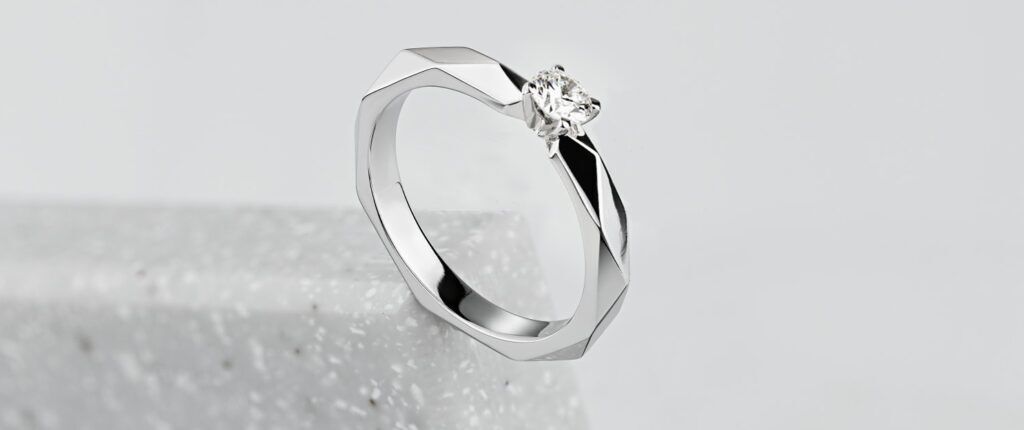 How Will You Make My Jewelry Photos Look Unique?
We understand that you want to stay ahead of your competitors and remain unique and relevant in the market. That is why we customize jewelry photos for our clients. We work with you so that you can let us know your unique selling point and branding.
We understand all of this to incorporate these elements into your jewelry photos so they can reflect your brand with ease. If there is any specific way you want us to make your jewelry photos look unique, feel free to let our team know. We like to have all the information possible before we proceed with the jewelry shoot.
If you want any creative shoot ideas, our team will be happy to present you with some that suit your branding. We recommend that you give us a style guide to help with the shoot. For example, you must let us know your brand voice, colors, text, and other elements that represent your brand.
The style guide will help us refer to your brand so that our shoot can remain consistent with what you require. The clearer you are, the better the jewelry photos will turn out to be. So, let us know what you need before we start.
How Much Information Do You Need About The Jewelry Photos Before You Get Started?
The key to creating the best jewelry photos is to let us know as much as possible before we start. Here are some of the top things you need to tell us so that we are on the same page:
The kind of photography you want us to do, such as flat-lay, lifestyle, etc.
The turnaround time
Budget
The format, size, and type you need all your pictures in
What platform do you plan on using the pictures for
If you want us to use a complete model or a hand model if any
The lighting you prefer
Target audience
Any extra elements you want us to add to your jewelry images
All of this information is important for us to understand what you have in your mind. Once we understand this, we can work towards executing your vision in the best way possible. Clear communication always reaps a fruitful professional relationship.
That is why we recommend that you communicate clearly with us and leave no room for doubts about what you want. It will help us with offering you the best solutions that will guarantee you can use the images for a long time on various platforms.
Will You Make Changes To The Jewelry Photos If Needed?
We encourage all our customers to let us know about any special instructions before we begin your jewelry photo shoot. This gives us the opportunity to deliver you the images you need without wasting time. Our aim is to guarantee that you approve the photos the first time.
However, if you think that the jewelry photos don't meet your requirements or you need changes, then you can let us know. We will consider how much work it requires. That is because we will charge an additional fee if the request deviates from the instructions you offered prior to the shoot.
We will email you first so that you can approve that you will pay the extra charges for the changes you need. Of course, that will not be applicable to all the changes you want us to make. If you require minor changes that are in line with your original request, we will make the changes for free.
That is why we stress that you give us detailed instructions before we begin the shoot. It will save both of our time as it means you will get pictures on time, and we won't have to make any changes later on.
How Many Years Of Experience Do You Have In Jewelry Photography?
We have many years of experience in jewelry photography. Our experience extends to all types of jewelry and product photography that you need us to do. We do product photography, white background photography, lifestyle photography, and much more than you would expect from any standard product photographer.
Our team is full of experienced people that understand how the e-commerce world works. That is why we also offer our clients many suggestions to take product photography to the next level. If you are not sure what type of jewelry photography you want us to do, then you can let us know.
We will understand your brand and offer you sound advice based on our knowledge and expertise. We have been in the photography business for a long time and understand what works best for our clients. The people we work with come back for many of their photography projects.
So, you can put your trust in us and let us know what you require from jewelry photography. Once we are done, you will notice our work yourself and decide whether we were the right choice for your jewelry photography shoot or not.
Can You Format My Photos For Etsy, Amazon, Shopify, Etc?
We offer jewelry photos in any format that you require. Most of our clients are Amazon, Etsy, and Shopify sellers, which is why we understand the various image specifications and requirements that you might have. You can let us know the platforms on which you plan on uploading your images.
This will give us a better idea of what you need, and we will be in a much better position to execute what you have in mind. As photographers, we stress clear guidelines before the photo shoot starts. That is why we recommend that you provide us with a detailed brief of what you would like us to do.
We hope we answered all of your questions regarding the jewelry photos that you want us to take. The process is simple, and you can get in touch with us as soon as possible so that we can begin taking the pictures that you want. We will stay in touch with you throughout the process so that you are updated with everything we do.
It will guarantee that you get the best pictures you can upload anywhere you like. So, get in touch with us and let us know what you need for the best jewelry photos.
Get great photos to boost sales