ObHelper Photography Gallery
We have rich experience in photography 30+ kinds of material products, and know what kind of visual expression method can most attract customers to buy. (click image to see more photography work)
Product Photography Prices In China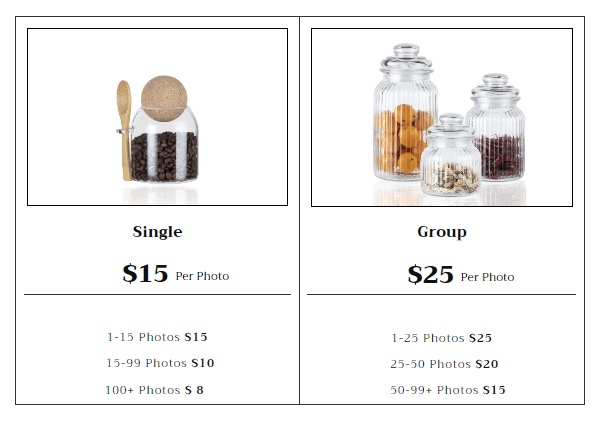 Product Photography Isn't Expensive
Due to our tax rates and venue fees, our pricing is only 30% of that of comparable photography companies in the US. If your product is made in China, you can quickly get the same high-quality photos without paying more.
Immediately photograph your product
We will reply as soon as possible, because of the time difference, there will be a delay of up to 12 hours.
Frequently Asked Questions
Yes, we can complete the shooting of the usual products, unless it is a very large machine that our studio can't put down.
You can click on different pictures and there will be more photos inside. Maybe you can contact us to see more.
Yes, good photos can positively impact your business. We'll investigate your competitors and take better photos.
Learn more about product photography services